Don't buy what you can
rent!
Experience the convenience of PowerRabbit services, eliminating the hassle and expense of choosing and buying chargers.
Rent anywhere
With a PowerRabbit, you can move seamlessly through your day, focusing on tasks instead of phone charging.
Fast charging
Experience the magic of PowerRabbit's charging – from 0% to 100% in no time!
Enjoy bonuses
We constantly delight active users with bonuses, get personalized discounts and coupons for free rent!
Return anywhere
Return your powerbank hassle-free at any PowerRabbit charging station.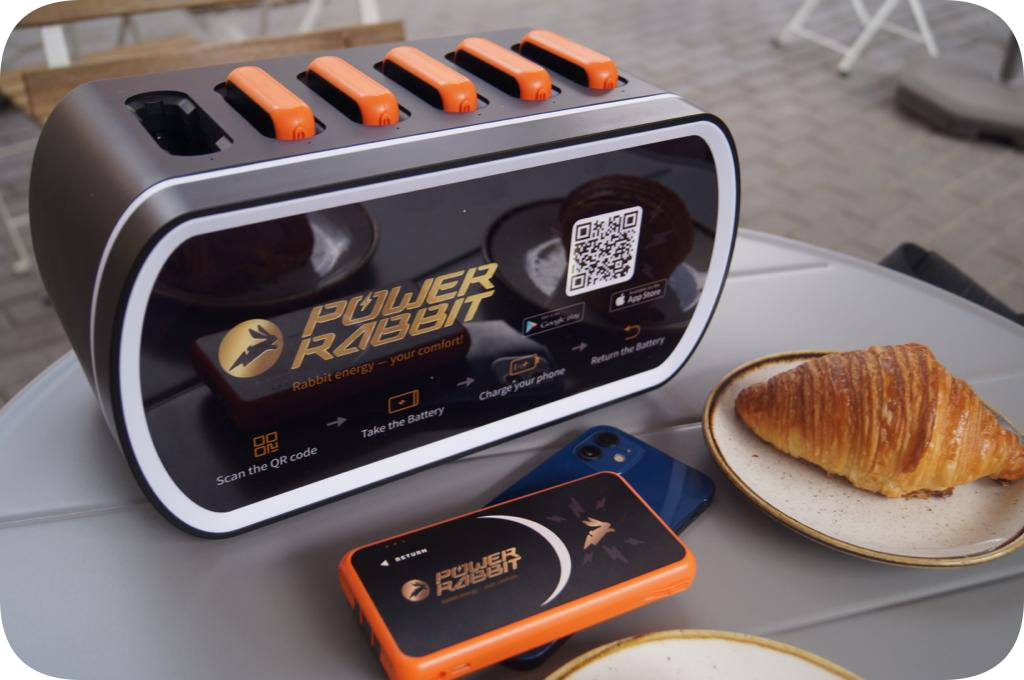 Rent a powerbank!
PowerRabbit team will take care of the rest
PowerRabbit sharing anywhere!
Discover PowerRabbit charging stations throughout Latvia. Open the PowerRabbit mobile app's map to view all station locations. Get comprehensive details about each station, including available cells, by clicking on the map markers.
Your charging convenience is just a click away!
Save your time
and find the nearest PowerRabbit charging station!
Locate a nearby PowerRabbit charging station effortlessly for powerbank rentals or returns.
Just open the PowerRabbit mobile app and use the "Nearby charging stations" feature.