Don't buy what you can
rent!
You no longer need to waste your time and money on choosing and buying a charger. You can use the PowerRabbit services, which have significant benefits and make your life much easier.
Beneficial use!
You can rent a PowerRabbit power bank at an affordable price. Renting a PowerRabbit power bank will be more profitable for you than buying a new charger!
Charge your device anywhere!
You no longer need to be in one place to charge your phone. By renting a PowerRabbit power bank, you can move freely and do your daily activities without being distracted by charging your phone.
Return where you want!
You do not have to return the power bank to where you rented it. You can return the power bank to any PowerRabbit charging station. We care about your comfort!
Fast phone charging!
The PowerRabbit powerbank can instantly charge your phone from 0% to 100%. Rent a power bank and see for yourself right now!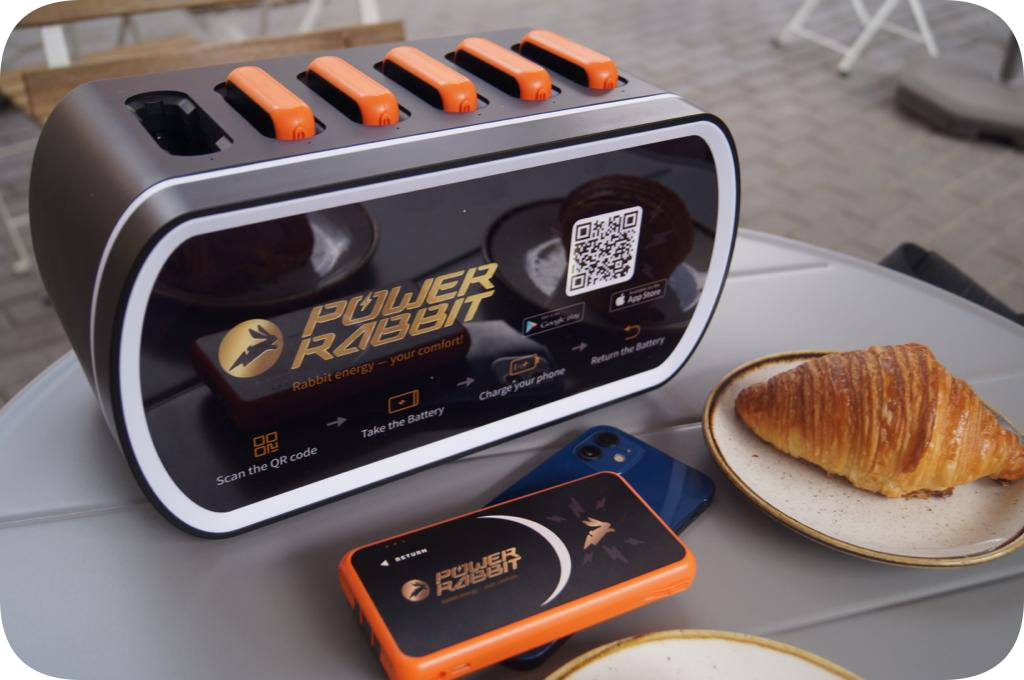 Enjoy comfort and freedom right now!
Rent a PowerRabbit power bank and our team will take care of the rest!
PowerRabbit is the first company in Latvia specializing in the rental of chargers. The main task of the company is to ensure the comfort and freedom of customers. To achieve this task:
PowerRabbit sharing anywhere!
You can find PowerRabbit charging stations all over Riga. Open the map in the PowerRabbit mobile app to see all available charging stations! You can learn more about the location of the charging station, as well as learn about the number of free and occupied cells by clicking on the mark located on the map.
Save your time
and find the nearest PowerRabbit charging station!
You can find any PowerRabbit charging station near you to rent or return a power bank. Open the PowerRabbit mobile app and use the function to find the nearest charging station.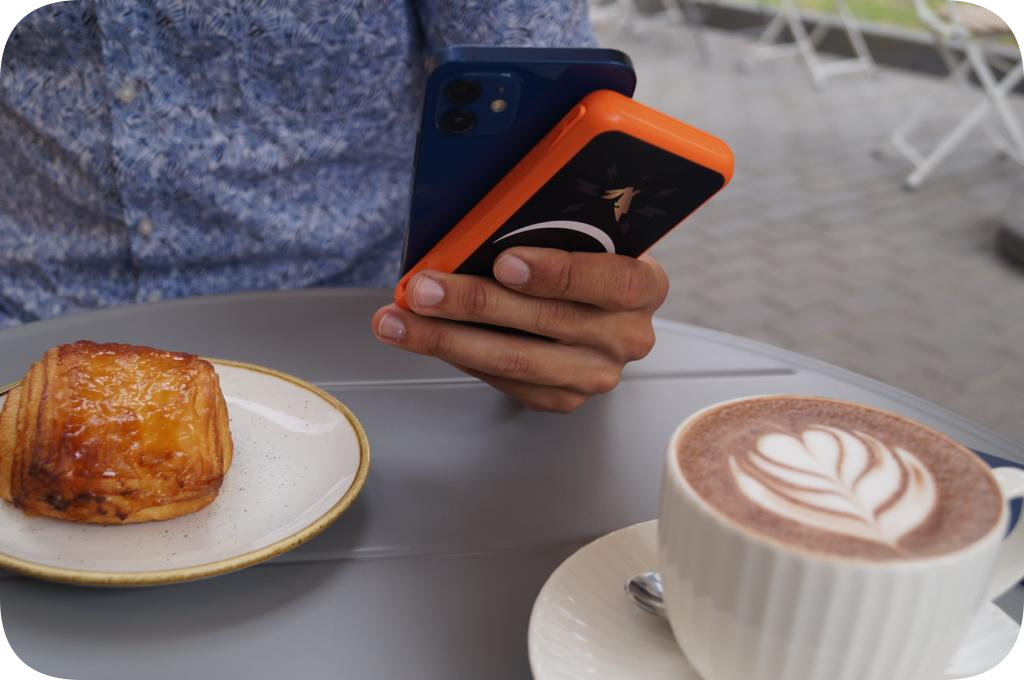 PowerRabbit provides affordable prices for services!
The comfort of our customers is important to us!

Other cities and universities
1.49 €
Take advantage of the power bank rental at such an attractive price!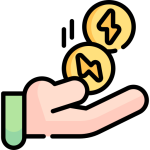 Other cities and universities
0.99 €
The next hours of use will cost you less than the first hour!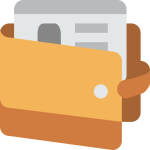 6.99 €
You can rent a power bank for the whole day! The power bank can stay with you for 72 hours.